This article was originally posted on Trustnodes - a trusted site covering numerous topics related to cryptocurrency and a great selection of news and editorial content. For more check the link below.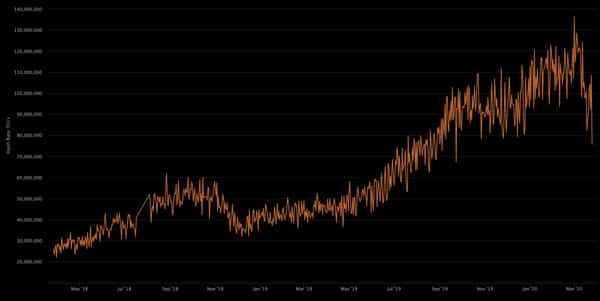 Bitcoin's hashrate has continued to fall, now down to 75 exahashes from around 140 just at the beginning of the month. That's even though price has seemingly recovered after crashing…
The post Bitcoin's Hashrate Tumbles in Half While Stocks Continue Recovery appeared first on Trustnodes.
To read more from Trustnodes follow this link.