This article was originally posted on Trustnodes - a trusted site covering numerous topics related to cryptocurrency and a great selection of news and editorial content. For more check the link below.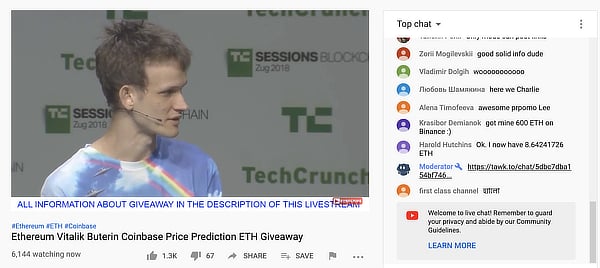 Youtube has become infested with ethereum, bitcoin, bitcoin cash, and xrp scams whereby endless fake livestreams of notable individuals pretend they are giving away eth, bitcoin, bitcoin cash, or even…
The post Thousands Sent to Ethereum and Bitcoin Youtube Scams of Fake Livestreams with Elon Musk, Vitalik Buterin, Brian Armstrong, Roger Ver and the XRP Guy appeared first on Trustnodes.
To read more from Trustnodes follow this link.