This article was originally posted on The Merkel - with a dedicated cryptocurrency news section and also a variety of educational articles relating to Bitcoin, you can find anything from how to make money with bitcoin to how to create your own cryptocurrency. For more check the link below.
By Dmitriy Gurkovskiy, Chief Analyst at RoboForex
The XRP is recovering on May 21 after the previous selloff, trading around $0.4013.
Long term wise, after getting to the bottom at $0.2780, the crypto started trading sideways near $0.4540.
On H4, the price is testing the ascending channel support, which may then push the XRP to the resistance at $0.4540, and then to the ascending channel upper boundary at $0.5240; this is well confirmed with the MACD heading upwards.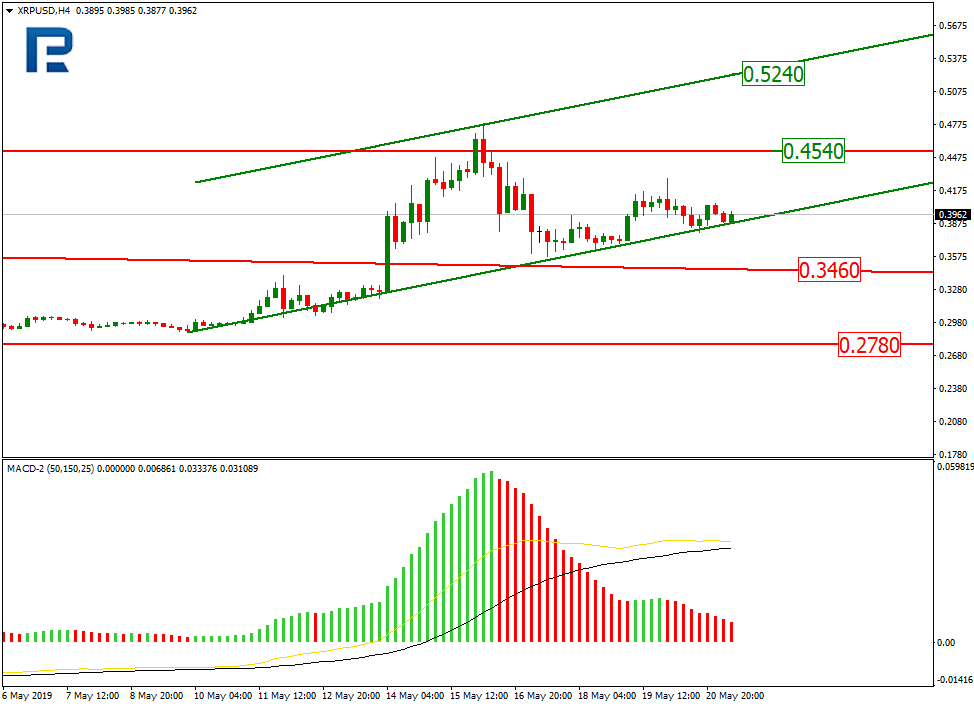 On H1, the price is making lower highs, which is forming a descending channel. With the Stochastic headed down, the price may well hit the current channel support and reach first $0.3460 and then the major channel boundary at $0.3460.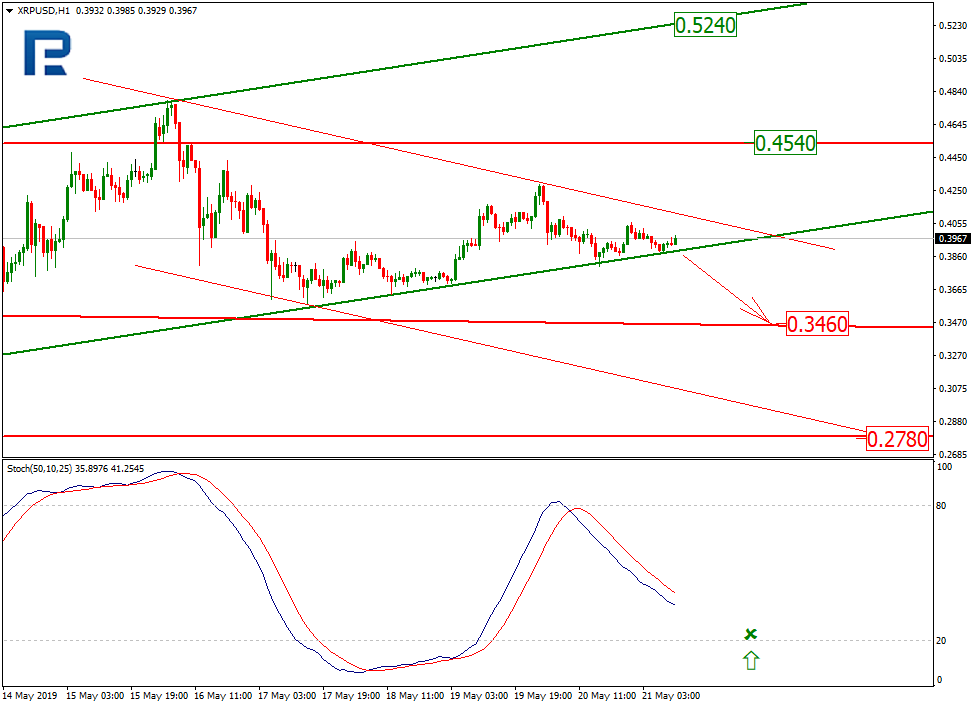 After analyzing Ripple quarterly reports, Coin Metrics discovered discrepancies with the blockchain, which means the coins are allocated not in the way the RIpple Labs management said.
According to Coin Metrics, the number of XRP coins is by 200M ($84M) more than it is published officially. Meanwhile, the coins are allocated in such a way that at least $1B may remain, which is reasonable but may lead to tokens being released even faster, with all tokens being released in 21 years.
With more tokens, the price won't be able to rise according to the exchange conditions.
Previously, the XRP got supported by the news on New York City based clients being able to trade XRP tokens in Coinbase.
Disclaimer
Any predictions contained herein are based on the authors' particular opinion. This analysis shall not be treated as trading advice. RoboForex shall not be held liable for the results of the trades arising from relying upon trading recommendations and reviews contained herein.
The post Ripple Price Prediction And Analysis For May 21st – XRP to Recover appeared first on The Merkle Hash.
To read more from The Merkel follow this link.