This article was originally posted on The Merkel - with a dedicated cryptocurrency news section and also a variety of educational articles relating to Bitcoin, you can find anything from how to make money with bitcoin to how to create your own cryptocurrency. For more check the link below.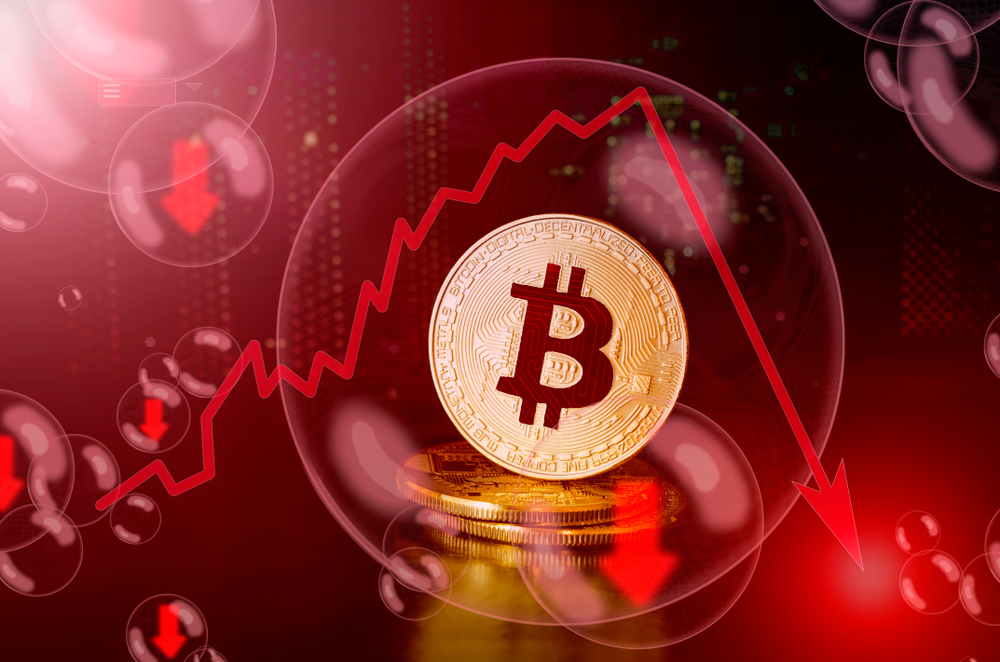 Well, so much for loving $6,500. After what feels like weeks of simply hovering at $6,500 and refusing to budge, the father of cryptocurrency has plunged by over five percent within the last 24 hours and is now trading for a measly $6,200. It's probably fair to say that 2018 has not been the year for bitcoin, and it's not giving enthusiasts anything to go on.
This shouldn't come as a major surprise considering the stock market fell by over 800 points on Wednesday, leaving a lot of traders in the dust and wondering if the end of the bull market was near. Bitcoin and the stock market can sometimes mirror each other's behavior, so as the stocks fall, bitcoin appears ready to do the same.
In addition, this news all comes right after it was announced that bitcoin had struck a 17-month volatility low, so the fact that such a drastic overnight drop could occur is now bringing this sentiment into question. What's interesting is that the drop is also coming at a time when global equities are suffering deeply, placing bitcoin's "digital gold" status right in harm's way.
Craig Erlam, senior market analyst at Oanda, argues that bitcoin has remained a massive "sell-off target" since last December, and its status has remained unchanged for months:
"The selloff appears to have stretched to more exotic instruments, with bitcoin neither displaying the qualities one would expect of gold 2.0, as it has been touted as by some cryptocurrency enthusiasts, or simply escaping relatively unscathed as a new and relatively uncorrelated asset. This truly is a widespread selloff, and anything perceived as a risky asset has been in the firing line. What will be interesting is whether this will be enough to force bitcoin below $6,000, which has proven to be something of a floor for the crypto on numerous occasions this year."
Bitcoin's negative behavior appears to be rubbing off on other forms of crypto as well, such as Ripple's XRP and Ethereum. Both are down significantly at the time of writing, along with Litecoin, Stellar, EOS and bitcoin cash.
Still, figures like Van Valkenburgh – director of research at Coin Center – remain upbeat about bitcoin, and feel that the infancy of its technology will not get in the way of a solid and robust future:
"Is it perfect? No, but neither was email when it was invented in 1972. Why should we want to build more public infrastructure? Why should we embrace blockchains over corporate intermediaries? A simple reason… Because the corporate intermediaries providing today's critical, but privately-owned infrastructure are becoming fewer, larger and more powerful, and their failures are increasingly grave."
The post Bitcoin Price Watch: Currency Drops Like a Hot Potato Amidst Alleged Volatility Low appeared first on NullTX.
To read more from The Merkel follow this link.