This article was originally posted on Trustnodes - a trusted site covering numerous topics related to cryptocurrency and a great selection of news and editorial content. For more check the link below.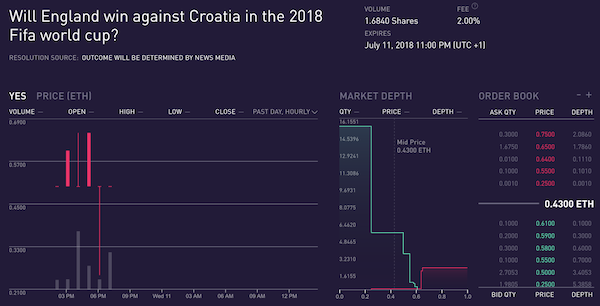 Some $2,600 are on the line betting on Augur that England will beat Croatia in the World Cup today starting at 7PM London time. For yesterday's match, $17,000 bet France…
The post Cryptonians Predict England Will Beat Croatia in the World Cup appeared first on Trustnodes.
To read more from Trustnodes follow this link.